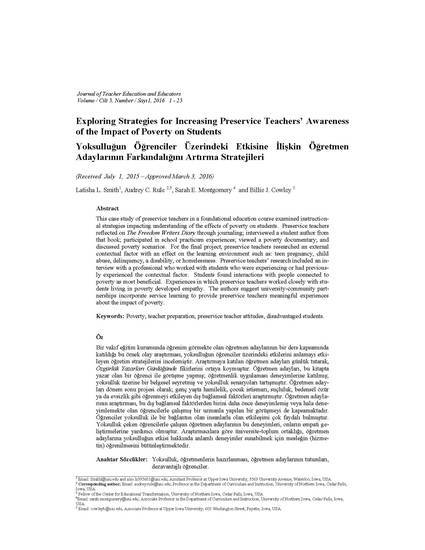 Article
First Graders' Interpersonal Understanding During Cooperative and Competitive Games
Early Education and Development (2003)
Abstract
Differences in children's social interactions during cooperative and competitive games were investigated. Thirty-seven children from two first grade classes with cooperative classroom climates were videotaped while playing a cooperative and a competitive board game. Children's social interactions were coded using Selman's Levels of Enacted Interpersonal Understanding. Small but significant differences were found between game conditions, with more higher-level negotiation strategies and shared experiences occurring during the cooperative games. No differences were found in lower-level strategies. The benefits of using both competitive and cooperative games in early childhood classrooms are discussed.
Keywords
Grade 1,
Games,
Student Attitudes,
Comprehension,
Cooperative Learning,
Competition,
Interpersonal Relationship,
Interaction,
Interpersonal Communication,
Elementary School Students
Publication Date
January 10, 2003
DOI
10.1207/s15566935eed1404_1
Citation Information
Betty Zan and Carolyn Hildebrandt. "First Graders' Interpersonal Understanding During Cooperative and Competitive Games"
Early Education and Development
Vol. 14 Iss. 4 (2003) p. 397 - 410
Available at: http://works.bepress.com/carolyn-hildebrandt/2/