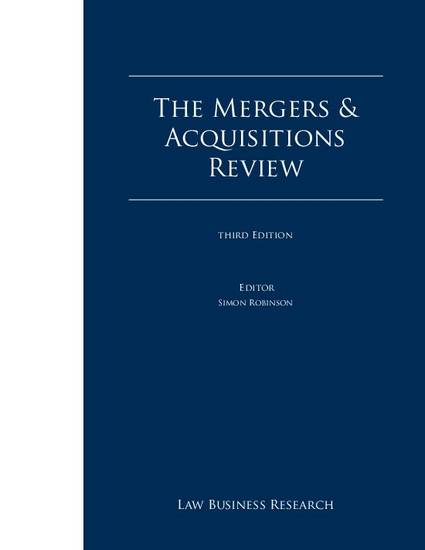 Contribution to Book
Peru (Mergers & Acquisitions Review)
The Mergers & Acquisitions Review (2009)
Abstract
Multi-contributor collection designed to help general counsel, government agencies and private practice lawyers understand the conditions that have been prevailing in global M&A markets in 2008 and 2009.
Publisher
Law Business Research
Citation Information
José Antonio Payet, Carlos A. Patrón, and Susan Castillo. "Peru"
The Mergers & Acquisitions Review
(3 ed). Ed. Simon Robinson. London: Law Business Research, 2009.