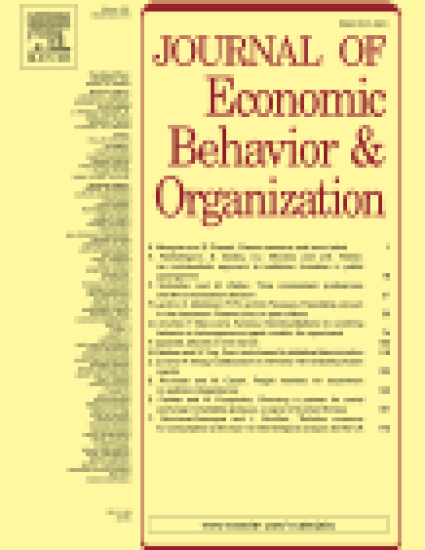 Article
Pollution control under a possible future shift in environmental preferences
Journal of Economic Behavior & Organization (2016)
Abstract
We examine how the possibility of a future shift in environmental preferences affects optimal pollution emissions. For example, is a more stringent carbon cap called for if excessive carbon emissions today may trigger a shift toward greener preferences in the future? In contrast to the related literature, which largely focuses on regime shifts in
damages
, not 
preferences
, we find that the possibility of a shift in environmental preferences can induce higher, or lower, optimal current emissions. This hinges on an economically interesting interplay between the magnitude of the possible shift, whether the shift is endogenous, and the magnitude of environmental damages. This helps reconcile the tension between the conservationists' view of pollution reduction (to reduce damage and lessen the likelihood of regime shift) and the traditional economic rationale emphasizing risk and discounting.
Keywords
Pollution stock; Regime shift; Abrupt event; Dynamic analysis; Uncertainty; Environmental awareness
Publication Date
Fall December, 2016
DOI
doi:10.1016/j.jebo.2016.05.021
Citation Information
Bruno Nkuiya and Christopher Costello. "Pollution control under a possible future shift in environmental preferences"
Journal of Economic Behavior & Organization
Vol. 132 (2016) p. 193 - 205
Available at: http://works.bepress.com/bruno-nkuiya/7/