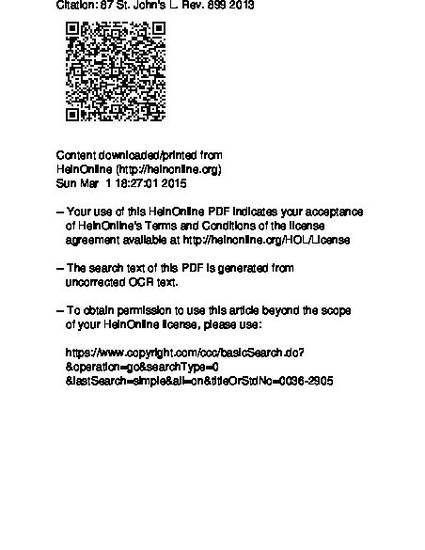 Article
Due Date: Enforcing Surrogacy Promises in the Best Interest of the Child
St. John's Law Review
Publication Date
10-1-2013
Keywords
family law,
contract principles,
surrogacy,
children
Abstract
Professor Lewis argues that the courts should apply contract principles and not family law principles to resolve surrogacy disputes. Since children are unique, Professor Lewis argues, courts should presume that the contract should be specifically enforced. As a result, the intended mother should be adjudicated the legal mother. However, Professor Lewis further argues the the surrogate should be able to present evidence of changed circumstances to rebut the presumption of specific performance and permit the court to determine maternity based upon the best interests of the child.
Citation Information
Browne C. Lewis, "Due Date: Enforcing Surrogacy Promises in the Best Interest of the Child", 87 St. John's Law Review 899 (2013).