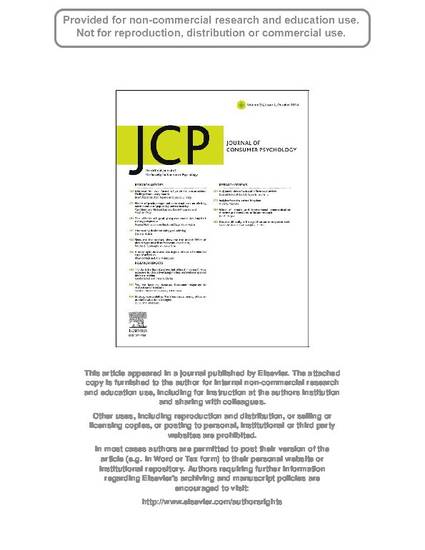 Article
A Dynamic View of Cultural Influence: A Review
Journal of Consumer Psychology (2014)
Abstract
Static models of culture's influence have given way to a dynamic view, which identifies not only differences across cultures in people's judgments and decisions, but also the situations and conditions in which these differences do or do not appear. Theory and evidence developed from a cognitive psychological perspective underlie this dynamic approach, including research emerging from the "dynamic constructivist" and "situated cognition" models. In the present review, we focus on findings that confirm the utility of this cognitively oriented approach, and briefly discuss the advantages and complementary nature of the "social collective" and neuroscience approaches to understanding culture.
Keywords
cultural influence; dynamic constructivist; situated cognition
Citation Information
Donnel A Briley, Robert S Wyer and En Li. "A Dynamic View of Cultural Influence: A Review"
Journal of Consumer Psychology
Vol. 24 Iss. 4 (2014)
Available at: http://works.bepress.com/briley/17/