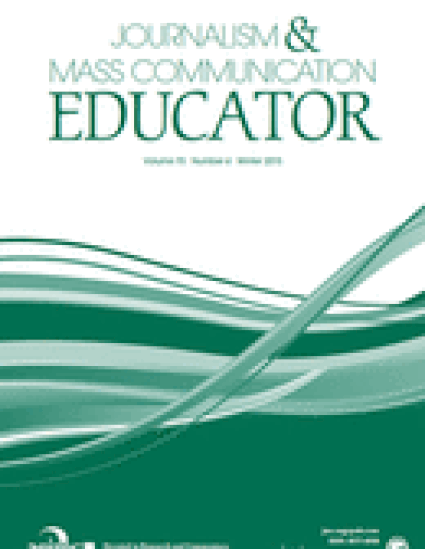 Article
An Examination of How Academic Advancement of U.S. Journalism Students Relates to Their Degree Motivations, Values, and Technology Use
Journalism & Mass Communication Educator (2014)
Abstract
The newsroom is a powerful influence in a journalist's identity formation. Research has yet to verify the socializing impact of academia. This research utilized the quantitative survey method applying it to undergraduate journalism students (n = 798) to assess how academic status relates to students' degree motivations, life values, and technology use. The results show advancement is related to variations in perceptions of some degree motivations, which include perceiving journalism as a path to write and fame, but life values were not significantly different. The implication of this study suggests that academia may not have much impact on certain perceptions and behaviors.
Keywords
journalism students,
motivations,
values,
media sociology,
technology
Publication Date
September 24, 2014
Citation Information
Serena Carpenter, Anne Hoag, August Grant and Brian J. Bowe. "An Examination of How Academic Advancement of U.S. Journalism Students Relates to Their Degree Motivations, Values, and Technology Use"
Journalism & Mass Communication Educator
(2014)
Available at: http://works.bepress.com/brianjbowe/5/