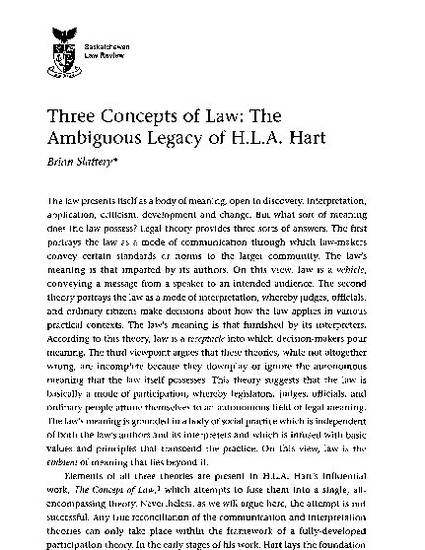 Article
Three Concepts of Law: The Ambiguous Legacy of H.L.A. Hart
Saskatchewan Law Review. Volume 61, Issue 2 (1998), p. 323-339.
Publication Date
1-1-1998
Keywords
H.L.A. Hart,
Interpretation,
Legal Theory,
participation theory
Creative Commons License
Creative Commons Attribution-Noncommercial-No Derivative Works 4.0
Citation Information
Slattery, Brian. "Three Concepts of Law: The Ambiguous Legacy of H.L.A. Hart."
Saskatchewan Law Review
61.2 (1998): 323-339.