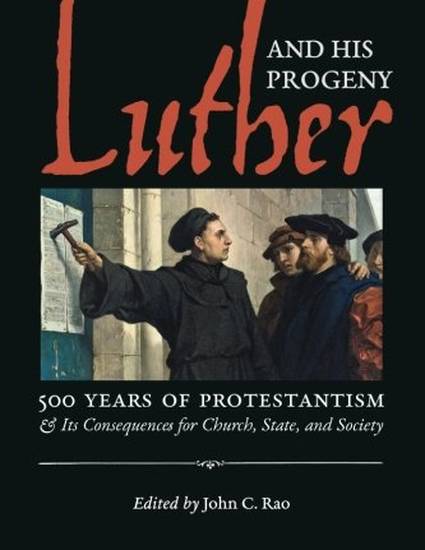 Contribution to Book
The New Protestant Bargain: The Influence of Protestant Theology on Contract and Property Law
Luther and His Progeny: 500 Years of Protestantism and Its Consequences for Church, State, and Society (2017)
Abstract
In the twelve essays contained in this volume--based upon lectures delivered at the 2016 Roman Forum Summer Symposium on Lake Garda, Italy--the authors assess the impact of Luther's novel theological and philosophical doctrines on faith, political theory, law, ethics, economics, and science--as well as his role in the devastation of Christendom and the creation in its place of the contemporary secular culture of the West.
This chapter examines the influence of Protestant theology (primarily that of Luther and English and Scottish Puritanism) on the development of the common law of contract and property. The development of the doctrine of consideration (in lieu of the Roman concept of causa) and the development of strict liability for breach of contract are a few of the legal doctrines which are explained in light of some of the novel theology of the sixteenth and seventeenth century.
Keywords
Law and Religion,
Contract,
Property,
Legal History,
Catholic Legal Theory,
Consideration,
Roman Law
Citation Information
Brian M McCall. "The New Protestant Bargain: The Influence of Protestant Theology on Contract and Property Law"
Luther and His Progeny: 500 Years of Protestantism and Its Consequences for Church, State, and Society
(2017)
Available at: http://works.bepress.com/brian_mccall/39/