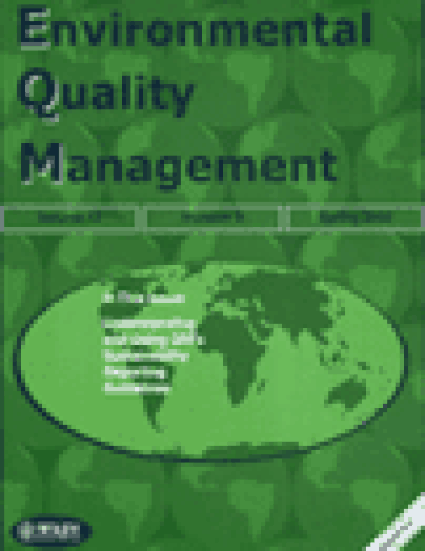 Article
Road Salt Use and Groundwater Quality: An Empirical Study
Environmental Quality Management (2013)
Abstract
Because of its inex-pensive cost, avail-ability, ease of use, and efficacy, road salt (i.e., sodium chloride, or NaCl) is the most widely used deicer in the United States (Gard-ner & Royer, 2010; Jackson & Jobbagy, 2005; Yaggi & Wegner, 2001). Annual use of road salt for deicing purposes in the United States has escalated over the last 70 years, from roughly 0.28 million metric tons in the 1940s to over 16 million metric tons in 2008 (Corsi, Graczyk, Geis, Booth, & Richards, 2010). 
Publication Date
Spring 2013
Citation Information
Brian Gedlinske. "Road Salt Use and Groundwater Quality: An Empirical Study"
Environmental Quality Management
Vol. 22 Iss. 3 (2013) p. 35 - 49 ISSN: 1520-6483
Available at: http://works.bepress.com/brian-gedlinske/3/