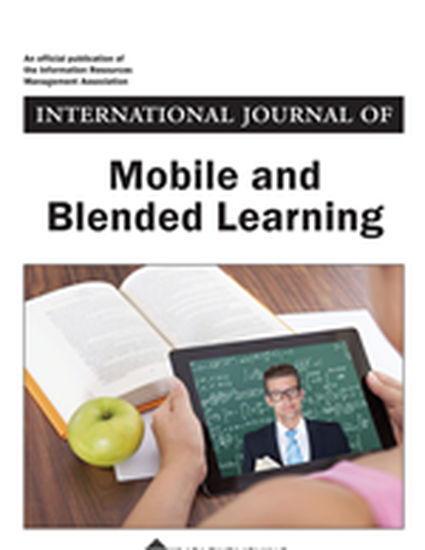 Article
Teaching Math to Deaf/Hard-of-Hearing (DHH) Children Using Mobile Games: Outcomes with Student and Teacher Perspectives
International Journal of Mobile and Blended Learning
Publication Date
1-1-2016
DOI
http://dx.doi.org/10.4018/IJMBL.2016010101
Abstract
Leveraging the use of mobile devices for education, such as instructional games, is an area of increasing interest for targeted subpopulations of students including those who are deaf/hard-of-hearing (DHH). This paper outlines the perspectives of Deaf Education teachers and DHH children who participated in the GeePerS*Math project. Interviews and surveys provide data from the primary implementation of the technology in an ecologically valid setting. Findings included similar results from both teachers and students with regard to attitudes and transfer of skills within the game to those in traditional curriculum. Unintended outcomes, such as gaining orienteering skills and peer-tutoring, were also noted. The results helped to inform the designers of educational technology with ways to relate with classroom instructors and children when creating advanced mobile applications.
Citation Information
Brett E. Shelton and Mary Ann Parlin. "Teaching Math to Deaf/Hard-of-Hearing (DHH) Children Using Mobile Games: Outcomes with Student and Teacher Perspectives"
International Journal of Mobile and Blended Learning
(2016)
Available at: http://works.bepress.com/brett_shelton/41/