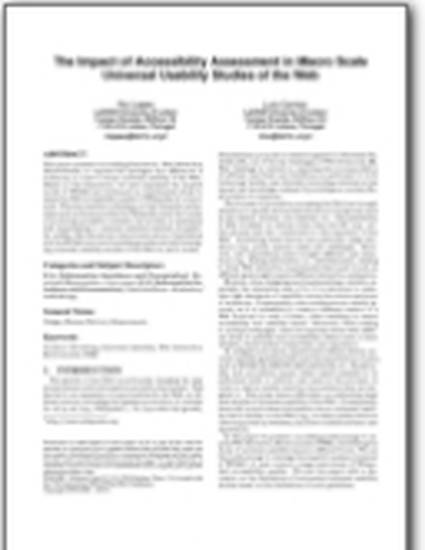 Article
Immersive Analytics for Medicine: Hybrid 2D/3D Sketch-Based Interfaces for Annotating Medical Data and Designing Medical Devices
Proceedings of the 2016 ACM Companion on Interactive Surfaces and Spaces (2016)
Abstract
From article abstract: "
We explore the role that immersive technologies, specifically virtual reality (VR) and hybrid 2D/3D sketch-based interfaces and visualizations, can play in analytical reasoning for medicine. Two case studies are described: (1) immersive explanations of medical procedures, and (2) immersive design of medical devices. Both tightly integrate 2D imagery and data with 3D interfaces, models, and visualizations. This is an approach we argue is likely to be particularly useful in medicine, where analytical tasks often involve relating 2D data (e.g., medical imaging) to 3D contexts (e.g., a patient's body). User feedback and observations from our interdisciplinary team indicate the utility of the approach for the current case studies as well as some shortcomings and areas for future research. This work contributes to a broader discussion of how hybrid 2D/3D interfaces may form an essential ingredient of future immersive analytics systems across a variety of domains."
Keywords
human centered computing,
human computer interaction
Publication Date
November, 2016
DOI
10.1145/3009939.3009956
Citation Information
Bret Jackson and et al. "Immersive Analytics for Medicine: Hybrid 2D/3D Sketch-Based Interfaces for Annotating Medical Data and Designing Medical Devices"
Proceedings of the 2016 ACM Companion on Interactive Surfaces and Spaces
(2016) p. 107 - 113
Available at: http://works.bepress.com/bret-jackson/6/