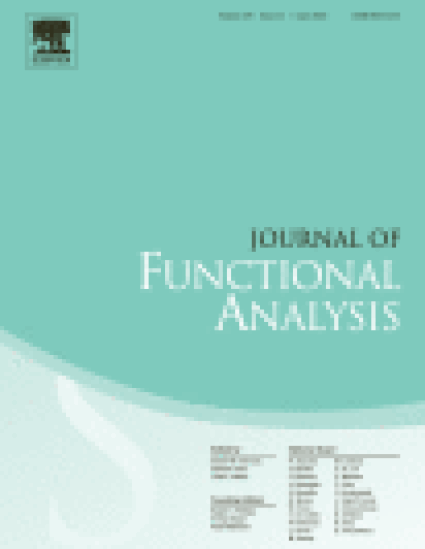 Article
Standard Symmetric Operators in Pontryagin Spaces: A Generalized von Neumann Formula and Minimality of Boundary Coefficients
Journal of Functional Analysis (2003)
Abstract
Certain meromorphic matrix valued functions on ℂ/ℝ , the so-called boundary coefficients, are characterized in terms of a standard symmetric operator S in a Pontryagin space with finite (not necessarily equal) defect numbers, a meromorphic mapping into the defect subspaces of S, and a boundary mapping for S. Under some simple assumptions the boundary coefficients also satisfy a minimality condition. It is shown that these assumptions hold if and only if for S a generalized von Neumann equality is valid.
Keywords
Indefinite inner products,
Pontryagin and Krein spaces,
Symmetric and self-adjoint operators and relations,
Extensions of symmetric relations,
Defect indices,
Defect subspaces,
Boundary operators,
Boundary coefficients,
Reproducing kernel Pontryagin spaces,
von Neumann's equality
Publication Date
March 10, 2003
Citation Information
Branko Ćurgus, Tomas Azizov and Aad Dijksma. "Standard Symmetric Operators in Pontryagin Spaces: A Generalized von Neumann Formula and Minimality of Boundary Coefficients"
Journal of Functional Analysis
Vol. 198 Iss. 2 (2003)
Available at: http://works.bepress.com/branko_curgus/33/