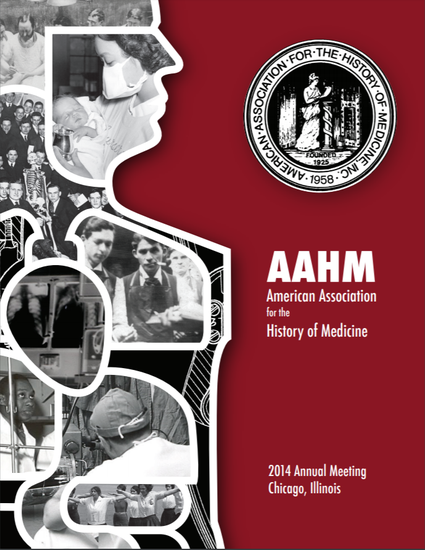 Presentation
An (American) Transnational Environmental History of Smallpox Eradication
2014 Annual Meeting of the American Association for the History of Medicine (2014)
Abstract
I approach smallpox eradication from the perspective of an environmental historian of the US-in-a-globalizing-world. I argue that smallpox eradication should be understood as a transnational effort to master the nonhuman natural world, animated by the drive to improve human health and the pursuit of US foreign policy objectives. In this story, the virus itself—as both a real thing as well as an idea—is an active character, provoking attention and action. But more broadly, the human/nonhuman natural world dynamic is at the center of this story, and it's the way of making sense of this remarkable event in human history and all the different contexts in which it took place: the Cold War, American liberalism, postcolonialism, and the age of global terror. What emerges from this approach is both a celebration of the accomplishments of eradication and also a recognition of the limits and complex legacies of the program. Specifically, this story suggests, perhaps counter-intuitively, that the intersection of American liberalism and the Cold War, often framed in catastrophic terms, sometimes fostered remarkable successes—but also troubling limits.
Learning Objectives
Develop the capacity for critical thinking about the nature, ends and limits of medicine
Identify successes and failures in the history of medical professionalism
Recognize the dynamic interrelationship between medicine and society through history
Publication Date
May 10, 2014
Citation Information
Bob H. Reinhardt. "An (American) Transnational Environmental History of Smallpox Eradication"
2014 Annual Meeting of the American Association for the History of Medicine
(2014)
Available at: http://works.bepress.com/bob-reinhardt/20/