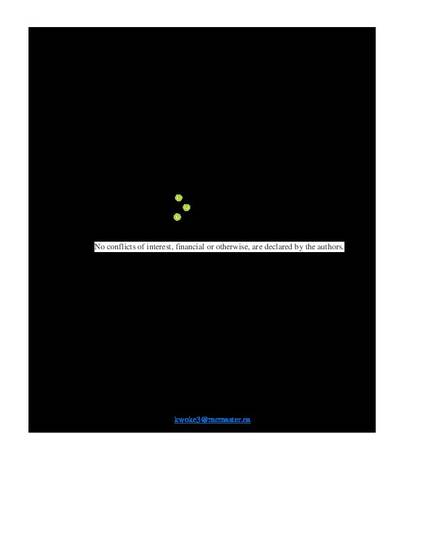 Article
Barriers and Facilitators to Implementation of a Preschool Outcome Measure: An Interview Study with Speech-Language Pathologists
Journal of Communication Disorders
Publication Date
1-1-2021
URL with Digital Object Identifier
https://doi.org/10.1016/j.jcomdis.2021.106166
Abstract
Barriers and Facilitators to Implementation of a Preschool Outcome Measure: An Interview Study with Speech-Language Pathologists
Abstract
Introduction: The Preschool Speech and Language Program in Ontario, Canada implemented the Focus on the Outcomes of Communication Under Six (FOCUS), an outcome measure, in 2012. This study aimed to investigate commonly experienced facilitators of and barriers to implementing the FOCUS in clinical practice from the perspectives of speech-language pathologists (SLPs). Methods: Thirty-seven SLPs participated in semi-structured interviews to share their experiences adopting the FOCUS in clinical practice. A deductive content analysis of interview transcripts was conducted using the Theoretical Domains Framework (TDF), followed by an inductive analysis to identify sub-themes within each domain.
Results: SLPs frequently encountered barriers within three TDF domains: Environmental Context and Resources (e.g., difficulties integrating the FOCUS into assessment sessions and intervention schedules), Beliefs about Consequences (e.g., beliefs that data collected using the FOCUS lack relevance to clinical practice), and Social Influences (e.g., administration of the FOCUS harmed rapport with families). Commonly reported facilitators were found in the Behavioural Regulation (e.g., reminder system) and Environmental Context and Resources (e.g., availability of administrative personnel and technology support) domains. Conclusions: SLPs identified barriers and facilitators to implementing an evidence-based outcome measure into practice. Insights drawn from SLPs' perspectives will support the design of new methods to improve the implementation of functional outcome measurement tools within programs.
Citation Information
Elaine YL Kwok, Sheila TF Moodie, BJ Cunningham and Janis Oram Cardy. "Barriers and Facilitators to Implementation of a Preschool Outcome Measure: An Interview Study with Speech-Language Pathologists"
Journal of Communication Disorders
Vol. 95 Iss. January-February 2022 (2021)
Available at: http://works.bepress.com/bj-cunningham/4/