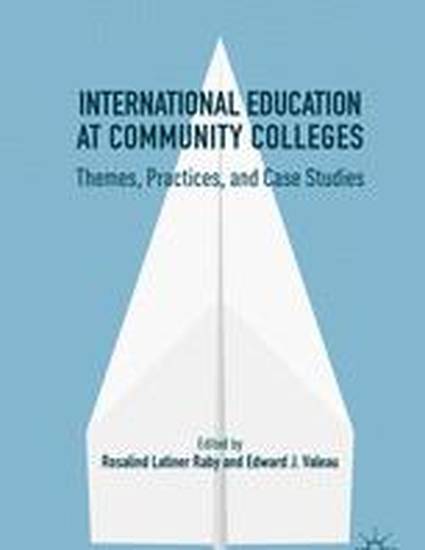 Contribution to Book
Faculty international experience and internationalization efforts at two-year colleges in the United States
International education at community colleges: Themes, practices, and case studies (2016)
Abstract
In this chapter, the author examines the perceptions of community college faculty's international experience and internationalization at their campuses. The findings indicated a statistical difference between two types of faculty members: foreign-born faculty vs. US-born faculty and faculty with a prior international experience vs. faculty without an international experience. The outcomes of this study may help institutions of higher education enhance campus internationalization resources and diversity activities and provide faculty a rewarding workplace. 
Keywords
International experience,
community college,
internationalization,
international education
Citation Information
Bista, K. (2016). Faculty international experience and internationalization efforts at two-year colleges in the United States. In R. L. Raby & E. Valeau (Eds.), International education at community colleges: Themes, practices, and case studies. New York, NY: Palgrave Publishers.
Creative Commons License
This work is licensed under a Creative Commons CC_BY International License.