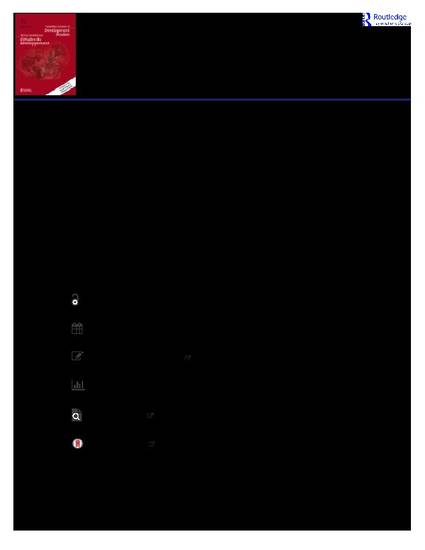 Article
Next Generation of knowledge partnerships for global development. Introduction
Canadian Journal of Development Studies (2021)
Abstract
Despite the rich potential benefits to be had from collaborations amongst practitioners and academic communities in the Canadian global development field, there is a general sense that such exchanges happen much less frequently than they could. The Next Generation programme, which underpins this special issue, presented an opportunity to address knowledge gaps in the current ecosystem of academic-civil society organization (CSO) collaborations, producing new research presented in this issue. Between 2016 and 2019, the NextGen Program sought to test and foster different ways and models of facilitating cross-sectoral collaboration between academics and CSOs in Canada. This introduction takes a reflexive approach, including with respect to the Program's partnership between the Canadian Association for the Study of International Development (CASID) and Cooperation Canada (formerly known as the Canadian Council for International Cooperation (CCIC)), to present some key lessons and findings from cross-sectoral collaborations in the global development sector. The article then draws on the experiences of a wide range of collaborative models to draw some conclusions about how to nurture a conducive knowledge partnership ecosystem looking forward.
Keywords
Knowledge partnership,
collaboration,
research partnership; community-based research,
civil society organization,
Canada
Citation Information
Bipasha Baruah. "Next Generation of knowledge partnerships for global development. Introduction"
Canadian Journal of Development Studies
(2021)
Available at: http://works.bepress.com/bipasha-baruah/36/