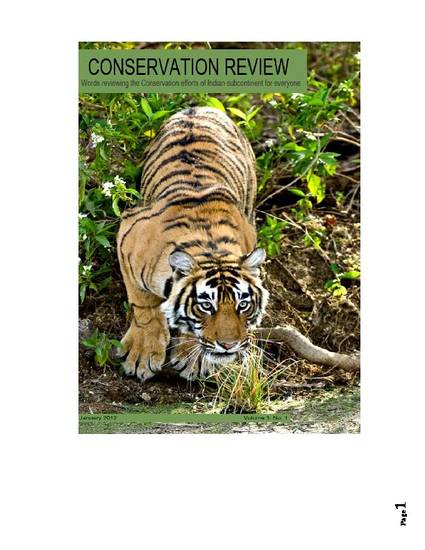 Article
Geographic Information Systems (GIS) for conserving wild tigers in Bangladesh
Conservation Review (2012)
Abstract
Sundarbans is the largest mangrove forest ecosystem on earth and the last remaining wild Bengal tiger habitat in Bangladesh. Sundarbans is Ramsar and World Heritage Site and according to the World Wildlife Fund and Wildlife Conservation Society, USA, the high priority tiger conservation landscape (TCL) for the viable population of wild tigers for the long term survival. Despite all these international designations, wild tiger population estimation and monitoring research continue to be ad-hoc based although few scientific studies have been carried out recently to understand the population parameters of the Sundarbans tiger. Nevertheless, the scopes and potentials to integrate remote sensing and GIS tools are still in its infancy to better appreciate the population and habitat parameters of this flagship species of tropical Asia. This paper attempts to introduce readers with potential power of GIS and its integration approach to better understand and manage endangered vertebrate such as Bengal Tiger of Sundarbans ecosystem.
Keywords
Sundarbans Mangrove,
Habitat Suitability Index,
Tiger Ecology,
Tiger Conservation,
Bengal Tiger,
Mangrove Ecosystem,
Biome,
Tiger Conservation Landscape,
Spatial distribution,
Temporal Distribution,
Source-Sink Structure,
Keystone Species
Publication Date
Spring 2012
Citation Information
Mohammed Ashraf. "Geographic Information Systems (GIS) for conserving wild tigers in Bangladesh"
Conservation Review
(2012)
Available at: http://works.bepress.com/biocentrism/14/