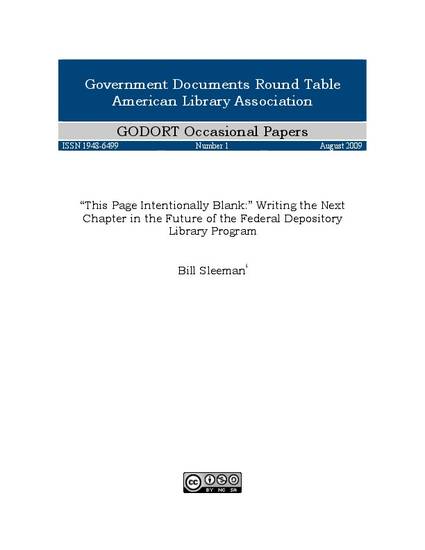 Book
"This Page Intentionally Blank:" Writing the Next Chapter in the Future of the Federal Depository Library Program
Faculty Scholarship
Publication Date
1-1-2009
Keywords
Federal Depository Library Program,
Government Printing Office
Abstract
This paper reviews the history of the FDLP and offers suggestions on how best to position the program and prepare librarians for the future of government information.
Citation Information
Bill Sleeman. "This Page Intentionally Blank:" Writing the Next Chapter in the Future of the Federal Depository Library Program. Chicago, Government Documents Round Table, American Library Association, 2009. GODORT Occasional Papers, no. 1.