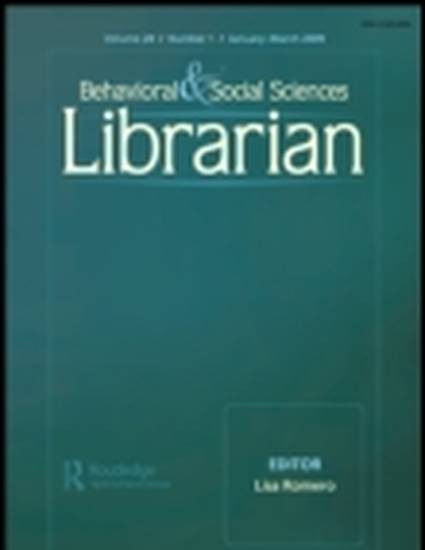 Article
The e-Book Apocalypse: A Survivor's Guide
Behavioral & Social Sciences Librarian (2011)
Abstract
Over the past few years, e-books have shifted from being an extravagant means of leisure reading to becoming a serious contender for the consumer's dollar. Marketing and innovations in e-book devices have helped their rise in popularity, but they have been slow to make a similar impact in the academic market. A few dealings are taking place, however, that could result in an explosion of scholarly materials that will facilitate an extensive adoption of e-books in higher education and similar markets. The 2011 Horizon Report (Johnson et al. 2011) foresees a widespread implementation of e-books in higher education within the next 12 months. For reference, last year's 2010 Horizon Report placed e-books on the midterm horizon with an adoption time of 2 to 3 years. I keep a close eye on the e-book industry and have come to similar conclusions as this year's report. I also believe that I have indentified the four horsemen who will be ushering in this electronic apocalypse.
DOI
10.1080/01639269.2011.591278
Citation Information
Bernd W. Becker. "The e-Book Apocalypse: A Survivor's Guide"
Behavioral & Social Sciences Librarian
Vol. 30 Iss. 3 (2011) p. 181 - 184 ISSN: 1544-4546
Available at: http://works.bepress.com/bernd_becker/3/