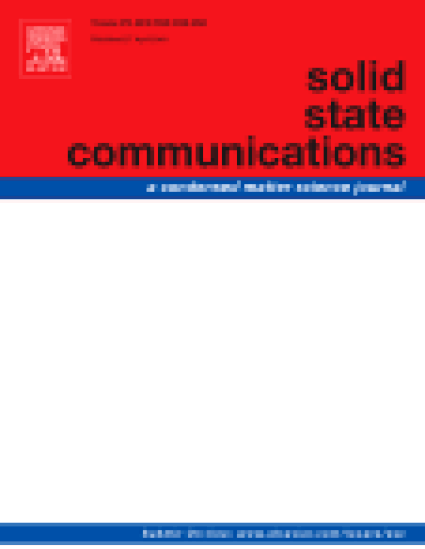 Article
Thermalization Gap Excitation Photoluminescence and Optical Absorption in Amorphous Silicon-Hydrogen Alloys
Solid State Communications (1981)
Abstract
We report the photoluminescence spectra of amorphous silicon-hydrogen alloys excited by 1.68 eV to 2.07 eV photons. The spectrum excited by 1.68 eV photons is dramatically shifted to the red, which we interpret in terms of holes photoexcited above a "thermalization gap." In an attempt to be quantitative, we construct a simple model for the photoluminescence process which gives results consistent with our data and a "thermalization gap" of approximately 1.60 eV. These results further our understanding of the electronic states and the photoluminescence process in this material. We extend this model to calculate the optical absorption of this material and find the calculation in good agreement with experimental data, giving us an estimate of the valence band density of states in the band gap.
Publication Date
May 1, 1981
DOI
10.1016/0038-1098(81)90258-1
Citation Information
Wei-Chung Chen, Bernard J. Feldman, J. Bajaj, Fei-Ming Tong, et al.. "Thermalization Gap Excitation Photoluminescence and Optical Absorption in Amorphous Silicon-Hydrogen Alloys"
Solid State Communications
Vol. 38 Iss. 5 (1981) p. 357 - 363
Available at: http://works.bepress.com/bernard-feldman/63/