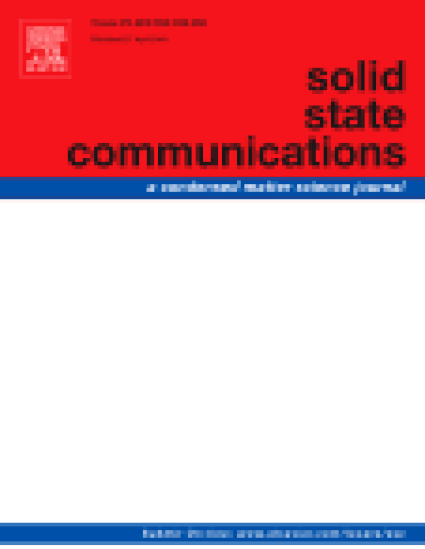 Article
Electron spin resonance in microcrystalline cubic boron nitride amorphous hydrogenated boron nitride mixed phase thin films
Solid State Communications (1995)
Abstract
Electron spin resonance and transmission electron microscopy results are reported that confirm the presence of a microcrystalline as well as an amorphous phase in thin boron nitride films grown by plasma assisted chemical vapor deposition. Line broadening effects in hydrogenated and deuterated samples indicate that a broad central line can be associated with dangling bonds in the amorphous phase, whereas a four-line spectrum and a ten-line spectrum can be associated with paramagnetic boron defect centers located in the microcrystalline phase. The dangling bond concentration is ten times the concentration of the one-boron defects. The hyperfine coupling constant for the one-boron center in the cubic microcrystalline regions is only 20% of the previously reported value for a similar center in hexagonal boron nitride. The relative concentrations of the dangling bonds, the one-boron centers and the three-boron centers depend on the exact plasma conditions used to form the thin films.
Publication Date
January 11, 1995
DOI
10.1016/0038-1098(95)00374-6
Citation Information
Shu-han Lin, Ian M. Brown and Bernard J. Feldman. "Electron spin resonance in microcrystalline cubic boron nitride amorphous hydrogenated boron nitride mixed phase thin films"
Solid State Communications
Vol. 96 Iss. 6 (1995) p. 421 - 425
Available at: http://works.bepress.com/bernard-feldman/30/