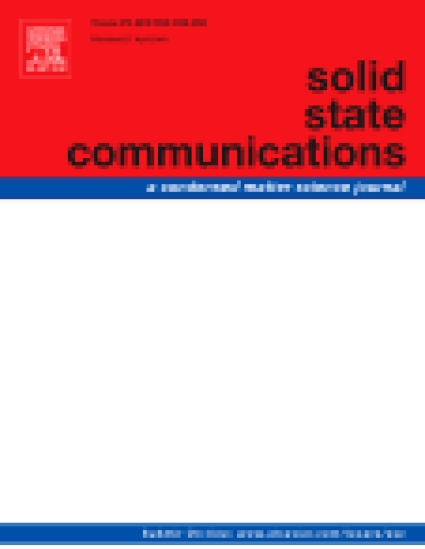 Article
13C NMR spectroscopy of amorphous hydrogenated carbon nitride
Solid State Communications (1999)
Abstract
The 13C NMR spectra of chemical vapor deposited amorphous hydrogenated carbon nitride thin films were measured and a number of sharp lines superimposed on top of a broad peak were observed. These sharp lines have been interpreted as arising from nanocrystals of nitrogen-containing aromatic rings terminated by amino groups. The concentration of these nanocrystals increases with increasing nitrogen concentration and decreases with thermal annealing. These nanocrystals are responsible for the increased structural order in these films. Similar nanocrystals are probably present in sputtered carbon nitride thin films. There is no 13C NMR evidence of any phase of crystalline carbon nitride in either the chemical vapor deposited or sputtered films.
Publication Date
February 1, 1999
DOI
10.1016/S0038-1098(98)00629-2
Citation Information
J. LaManna, J. Braddock-Wilking, S.-H. Lin and B.J. Feldman. "13C NMR spectroscopy of amorphous hydrogenated carbon nitride"
Solid State Communications
Vol. 109 Iss. 9 (1999) p. 573 - 576
Available at: http://works.bepress.com/bernard-feldman/21/