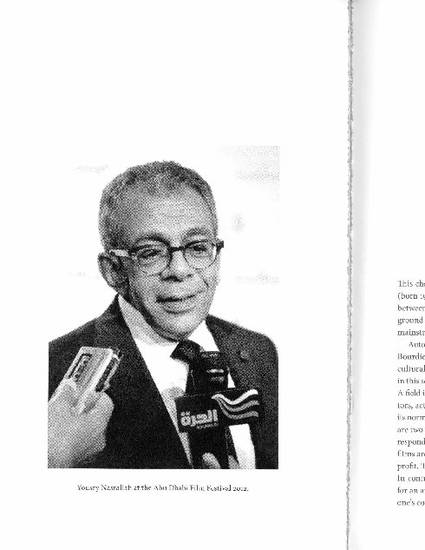 Contribution to Book
Yousry Nasrallah: The Pursuit of Autonomy in the Arab and European Film Markets
Ten Arab Filmmakers: Political Dissent and Social Critique (2015)
Abstract
This chapter surveys the career of the Egyptian filmmaker Yousry Nasrallah (born 1952). Through an analysis of the eight feature-length films he directed between 1988 and 2012, it considers the relationships between his social background and biography, his pursuit of autonomy from the economic interests of mainstream film production, and the ways his films challenge social norms.
Publisher
Indiana University Press
Citation Information
Benjamin Geer, 'Yousry Nasrallah: The Pursuit of Autonomy in the Arab and European Film Markets.' In
Ten Arab Filmmakers: Political Dissent and Social Critique
, edited by Josef Gugler, 143-164. Bloomington, Indiana: Indiana University Press.