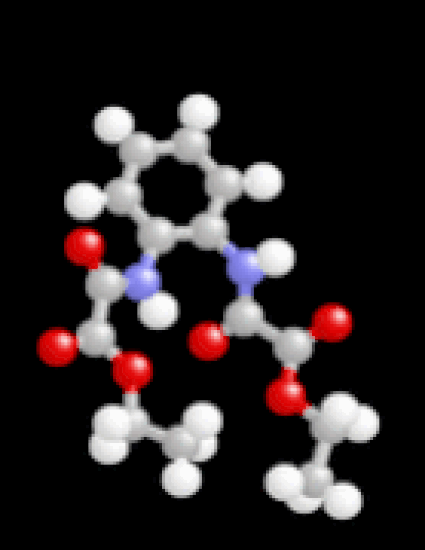 Article
3-Methoxy-1'-phenyl-4'[beta],5-di­hydro-1H-pyrazolo­[4',3':16,17]­estra-1,3,5(10)-triene
Acta Crystallographica Section E: Crystallographic Communications
Publication Date
1-1-2002
Abstract
The regio- and stereochemistry of the title compound, C26H30N2O, has been established by X-ray analysis. The configuration of the stereogenic centre at C-16 proved to be S and the H atom at C-16 adopts the position.
DOI
10.1107/S160053680201125X
Citation Information
Veronica Konig, Thomas R. Schneider, E. Frank, Beatrix Aukszi, et al.. "3-Methoxy-1'-phenyl-4'[beta],5-di­hydro-1H-pyrazolo­[4',3':16,17]­estra-1,3,5(10)-triene"
Acta Crystallographica Section E: Crystallographic Communications
Vol. 58 Iss. 8 (2002) p. o810 - 0811 ISSN: 0365-110X
Available at: http://works.bepress.com/beatrix-aukszi/5/