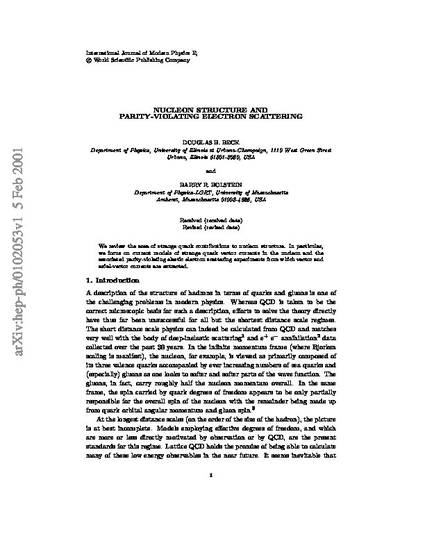 Article
Nucleon structure and parity-violating electron scattering
INTERNATIONAL JOURNAL OF MODERN PHYSICS E-NUCLEAR PHYSICS
Abstract
We review the area of strange quark contributions to nucleon structure. In particular, we focus on current models of strange quark vector currents in the nucleon and the associated parity-violating elastic electron scattering experiments from which vector and axial-vector currents are extracted.
Citation Information
DH Beck and BR Holstein. "Nucleon structure and parity-violating electron scattering"
INTERNATIONAL JOURNAL OF MODERN PHYSICS E-NUCLEAR PHYSICS
Vol. 10 Iss. 1 (2001)
Available at: http://works.bepress.com/barry_holstein/74/