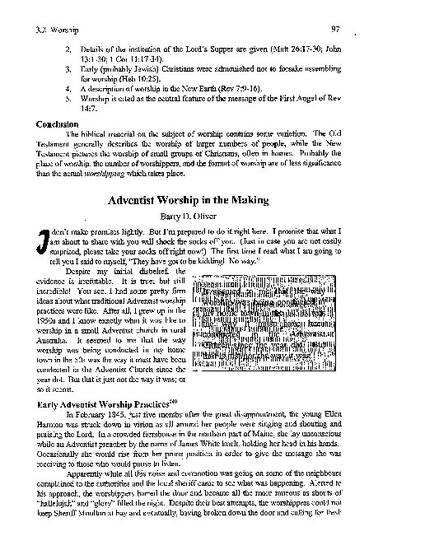 Contribution to Book
Adventist Worship in the Making
Theology Book Chapters
Document Type
Book Chapter
Publication Date
1-1-2000
Book
Meaning for the new millennium: The christian faith from a Seventh-day Adventist perspective pp. 97-101
Abstract
It seemed to me that the way worship was being conducted in my home town in the 1950s was the way it must have been conducted in the Adventist Church since the year dot. But that is just not the way it was.
Citation Information
Oliver, B. (2000). Adventist worship in the making. In R. McIver, & R. Roennfeldt (Eds.), Meaning for the new millennium: The christian faith from a Seventh-day Adventist perspective (pp. 97-101). Cooranbong, Australia: Avondale Academic Press.