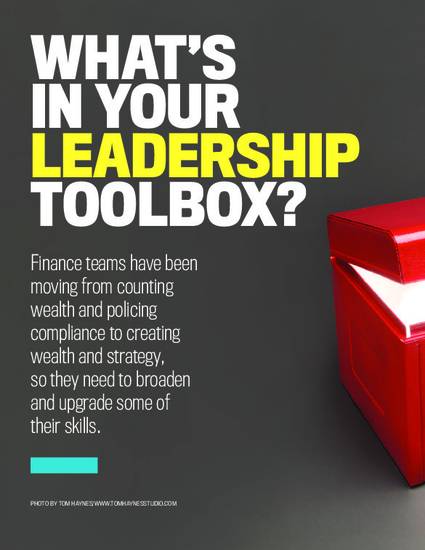 Article
What's In Your Leadership Toolbox?
WCOB Faculty Publications
Publication Date
3-1-2015
Abstract
Senior finance executives play a pivotal role in achieving corporate strategic vision, fostering growth, and enhancing return on invested capital. But their role is becoming more and more complex. In addition to traditional functions, they and their finance teams must now do financial modeling, integrate data analytics, handle strategies for cyber security and complicated risk management, and more. To find out what capabilities must today's financial leaders have to be successful, the authors interviewed CFOs and human resources (HR) executives and identified the key required competencies. They identified six competencies frequently named by finance and HR executives that they believe contribute to the development of exceptional finance leaders: 1. Communicate a vision and path. 2. Assess the competitive environment with an external orientation. 3. Foster breakthrough thinking. 4. Develop outstanding financial talent. 5. Build team commitment. 6. Propel to action.
Citation Information
Tarasovich, B. & Lyons, B. (2015). What's in your leadership toolbox? Strategic Finance 96(9), 40-47. Retrieved from http://sfmagazine.com/post-entry/march-2015-whats-in-your-leadership-toolbox/