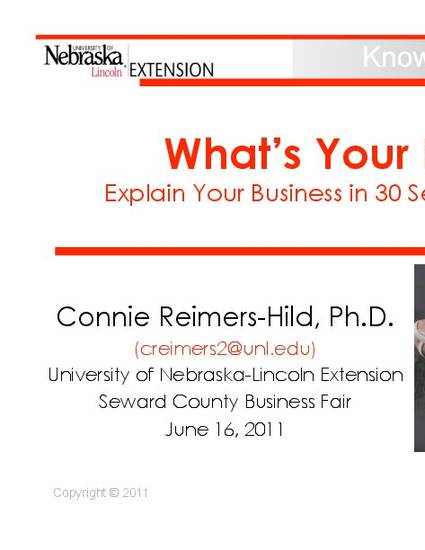 Other
What's Your Pitch? Explain Your Business in 30 Seconds (or less)!
Kimmel Education and Research Center - Presentations and White Papers
Date of this Version
6-15-2011
Abstract
This keynote presentation was designed to help entrepreneurs, small business owners and community leaders use the "High 5" Elevator Pitch developed by Connie Reimers-Hild, Ph.D. (creimers2@unl.edu) to better sell themselves, their businesses and communities.
Citation Information
Connie I Reimers-Hild. "What's Your Pitch? Explain Your Business in 30 Seconds (or less)!" (2011)
Available at: http://works.bepress.com/askdrconnie/29/