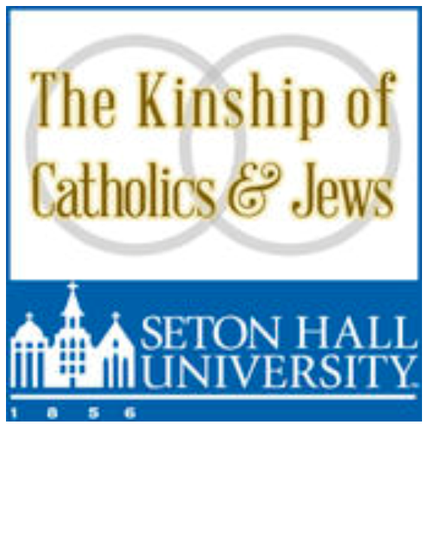 Presentation
The Feast of Shavuot
The Kinship of Catholics & Jews (2013)
Abstract
Rabbi Asher Finkel discusses the significance of the Feast of Shavuot with Fr. Lawrence E. Frizzell on The Kinship of Catholics & Jews radio program, which is broadcast every Sunday morning at 8:30am on WSOU 89.5FM radio. The Reverend Lawrence E. Frizzell is the Director of the Institute of Judaeo-Christian Studies and Director and Associate Professor of the Jewish-Christian Studies Graduate Program at Seton Hall Univeristy.
Keywords
shavout,
passover,
Jewish holiday,
WSOU,
radio,
Finkel,
Torah,
Jewish scriptures,
Old Testament,
kinship,
Catholics,
Jews,
feast,
festival
Citation Information
Lawrence E. Frizzell. "The Feast of Shavuot with Rabbi Asher Finkel."
The Kinship of Cathoics & Jews
. WSOU 89.5 FM Radio, Seton Hall University.