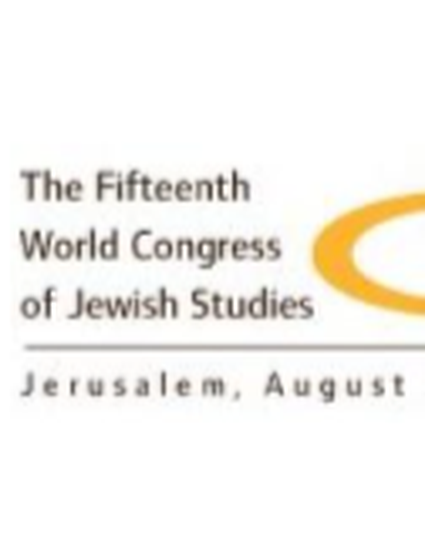 Presentation
The Midrashic Construct of Early Christian Texts in Light of Early Homiletics in the Synagogue
15th World Congress of Jewish Studies (2009)
Abstract
The Gospel preserves the preaching of Jesus as well as his early Jewish followers who penned these works, during the decades before and after the destruction of the Second Temple in the Christian first century. They offer a witness to homiletic midrash as distinct from the exegetical midrash. The latter governs the different approaches to the Biblical text and its wording. This paper was presented at the 15th World Congress of Jewish Studies at Hebrew University in Jerusalem in August 2009.
Keywords
midrash,
Early Christianity,
Homiletics,
Synagogue,
Jesus,
Second Temple,
Essenes,
Qumran,
Urthum,
Pharisees,
Shammai,
Hillel,
Yochanan ben Zakkai,
Ezra,
Torah,
Nevi'im,
scribe,
grammateus,
Matt 13,
Matthew 13,
Letter of Aristeas,
Tractate Soferim,
Mishnah Megillah,
Mishnah Sotah,
Orakh Hayyim,
good news,
Gospel,
Eric Werner,
The Sacred Bridge,
Ex 23,
Exodus 23,
christou viou theou,
Isa 40,
Isaiah 40,
Son of God,
Ben Elohim,
Mal 3,
Malachi 3,
John the Baptist,
Elijah,
Targum of Jonathan,
Rabbuna,
meturgemman,
sefor,
shalom,
fourteen generations,
Ps 72,
Psalm 72,
Luke 4,
Lk 4,
Matt 4,
Matthew 4,
Mk 1,
Mark 1,
Acts 2,
Acts 13,
Isaiah 61,
Isa 61,
sebuyeha,
Sabbatical year,
Kingdom of God
Publication Date
August, 2009
Citation Information
Asher Finkel, "The Midrashic Construct of Early Christian Texts in Light of Early Homiletics in the Synagogue." Paper presented at the 15th World Congress of Jewish Studies. Hebrew University, Jerusalem, August 2009. Available at:
http://works.bepress.com/asher_finkel/23
.