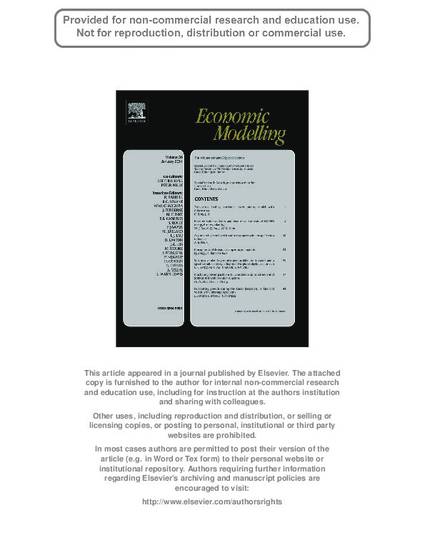 Article
Benchmarking an optimal pattern of pollution trading: The case of Cub River, Utah
Economic Modelling (2014)
Abstract
This paper employs a recently developed, dynamic trading algorithm to establish a benchmark pattern of trade for a potential water quality trading (WQT) market in the Cub River sub-basin of Utah; a market that would ultimately include both point and nonpoint sources. The algorithm accounts for three complications that naturally arise in trading scenarios: (1) combinatorial matching of traders, (2) trader heterogeneity, and (3) discreteness in abatement technology. The algorithm establishes as detailed a reduced-cost benchmark as possible for the sub-basin by distinguishing a specific pattern of trade among would-be market participants. As such, the algorithm provides a benchmark against which an actual pollution market's performance could conceivably be compared. We find that a benchmarked trading pattern for a potential Cub RiverWQT market – where each source, point or nonpoint, would be required to reduce its pollution loadings – may entail some point sources selling abatement credits to nonpoint sources.
Keywords
Advancement Algorithm,
Retreat Algorithm,
water quality trading
Citation Information
Arthur Caplan and Yuya Sasaki. "Benchmarking an optimal pattern of pollution trading: The case of Cub River, Utah"
Economic Modelling
Vol. 36 Iss. 1 (2014)
Available at: http://works.bepress.com/arthur_caplan/116/