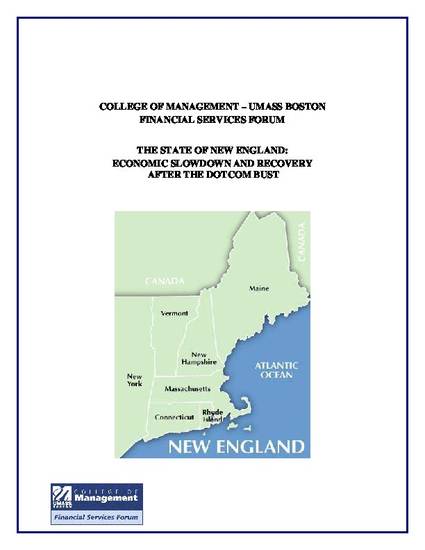 Other
The State of New England: Economic Slowdown and Recovery after the Dotcom Bust
Financial Services Forum Publications
Document Type
Research Report
Publication Date
1-1-2008
Abstract
What follows is an analysis of the key macroeconomic trends in the six New England states. Using data publicly available in 2007, we examine trends in GDP growth, population, personal income and unemployment rate in each state. We provide a breakdown of each state by GDP category and provide an overall weighting by super sectors.
Community Engaged/Serving
No, this is not community-engaged.
Citation Information
Arindam Bandopadhyaya and College of Management, University of Massachusetts Boston. "The State of New England: Economic Slowdown and Recovery after the Dotcom Bust" (2008)
Available at: http://works.bepress.com/arindam_bandopadhyaya/10/