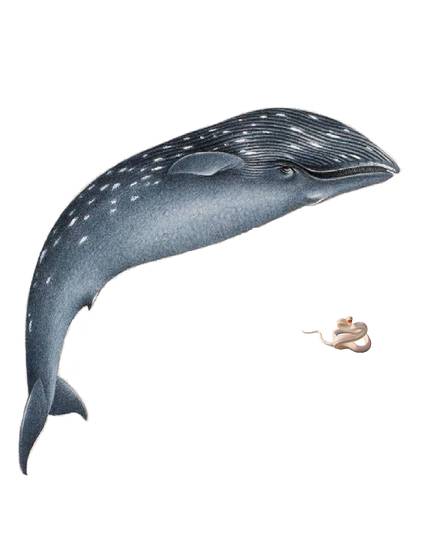 Article
Baby Snake Swallows Whale: Impacts and Insights from Winthrop's Recent ILS Migration
Against the Grain (2017)
Abstract
After over three decades with the same integrated library system (ILS), Winthrop University went live with a next-gen cloud-based system in July 2015. This article describes the last period with the old system, migration phases and training with the new system, and observations following the go-live.
Before signing on in spring 2014, information was gathered on the new system, followed by examination of data structures, translation tables,and preparations for data structures which did not directly translate from the old system to the new. The new vendor's onboarding grouped several libraries at the same migration phase in a formal cohort and provided nearly a year of weekly day-long training webinars. Formal migration in spring was followed by go-live on July 1.
The interface is clean and modern and all cloud-based system components are accessible from any web browser (including mobile devices). The patron-facing discovery layer is fully responsive to any mobile device. An additional offline circulation client is provided for network connectivity emergencies. Major design departures from the old system in budget structures, vendor records, ordering, gift processing, cataloging, analytics and collection assessment, and a Knowledge Base for e-resources required considerable shifts in internal workflows. Externally, the bibliographic record structure meant a considerable learning curve in applying a specific Perl script to holdings records in order to share them with the statewide union catalog of academic libraries. The new ILS includes abundant training in webinars, online tutorials, and written materials, as well as an enthusiastic user community and developer network.
Changing systems is a huge undertaking that necessitates consideration of workflow implications and patron-facing functionalities. Seven key insights are of help when choosing a new system: 1) due diligence: read up and gather input from current system users, 2) selection and future-orientation in choosing a solution: consider how the system architecture supports current and evolving needs, 3) decisionmaking should be inclusive in order to bring in on-the-ground needs and perspectives, 4) communication and support are key, 5) data migration and contingency plans must consider various data-migration shortfalls, 6) preparation and data deep dive: of key importance is knowing the data structures and how they relate to actual library functions and broader needs), 7) training promotes self-efficacy which in turn helps with confidence in the new system.
Publication Date
June, 2017
Citation Information
Antje Mays. "Baby Snake Swallows Whale: Impacts and Insights from Winthrop's Recent ILS Migration"
Against the Grain
Vol. 29 Iss. 3 (2017) p. 69 - 72 ISSN: 1043-2094
Available at: http://works.bepress.com/antjemays/30/