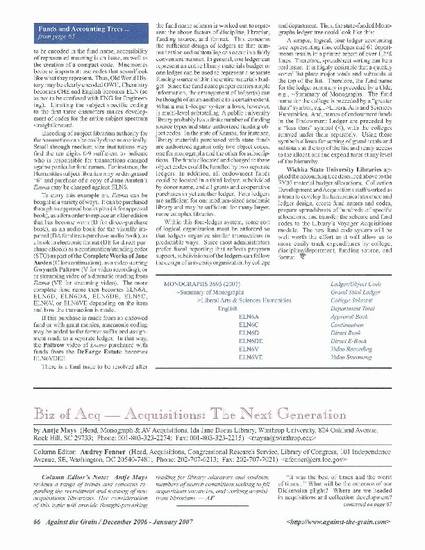 Article
Acquisitions: The Next Generation
Dacus Library Faculty Publications
Publication Date
1-1-2007
Abstract
This article reviews a broad range of trends and concerns regarding the recruitment, training, and retention of acquisitions librarians. The survey of trends benefits library educators and students, members of search commillees seeking to fill acquisitions vacancies, and working acquisitions librarians.
Citation Information
Mays, Antje. "Acquisitions: The Next Generation". Against the Grain, vol.18:no.6 (December 2006/January 2007), pp.66-69.