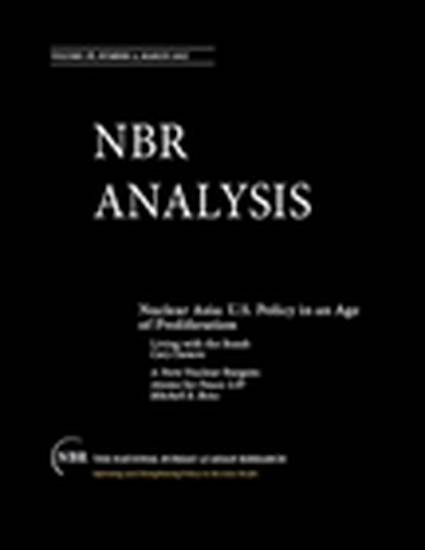 Article
The Role of Professional Organizations in Indonesia's Socio-political Transformation
NBR Analysis (2008)
Abstract
Indonesia's socio-political landscape since the fall of Suharto in 1998 has been marked by two dramatic contests: first, the contest to consolidate democracy between 
reformasi
 (democracy) advocates and elites whose interests are threatened by an open and accountable government; and second, the contest between competing Muslim groups that are attempting to influence the country's political development in ways consistent with their interpretations of Islam. Suharto's successor, B.J. Habibie, abolished the 1985 Mass Organization Law that had prohibited organizations from adopting Islam as their 
asas tunggal
 (sole foundational principle). 
[1]
 This led to the creation of Islamic-based political parties, professional groups, and social-service organizations. Radical groups have also taken advantage of these freedoms.
[2]
 The social aims of some of these groups are fully consistent with democracy, pluralism, open markets, and positive relations with the West, but others are not.
Publication Date
March, 2008
Citation Information
Ann Marie Murphy. "The Role of Professional Organizations in Indonesia's Socio-political Transformation"
NBR Analysis
Vol. 18 Iss. 3 (2008)
Available at: http://works.bepress.com/annmarie-murphy/12/