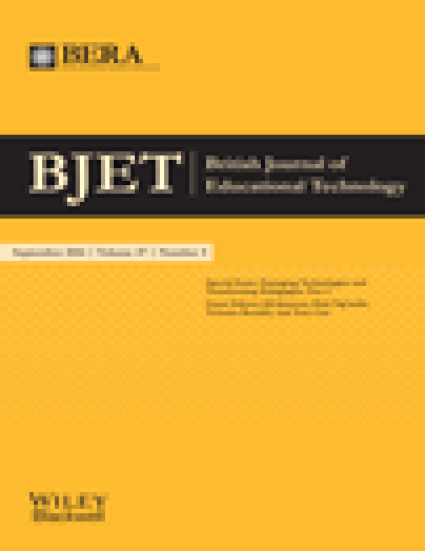 Article
Designing Massive Open Online Courses to take account of participant motivations and expectations
British Journal of Educational Technology (2016)
Abstract
We report on a study conducted on a Massive Open Online Course (MOOC) to explore and improve understanding and practice about MOOC learning design and participant motivations and expectations. The "Carpe Diem" MOOC was designed, developed and delivered in 2014. The MOOC participants' experiences were studied through surveys and interviews, and the analysis was triangulated. Three dominant motivations to complete the MOOC were found: to further existing knowledge, to acquire skills in the learning design process and to apply the learning design methodology in practice. We describe the relationship between participant motivations and expectations in this MOOC, which was undertaken mainly by participants who were themselves educators, and make recommendations for pedagogical design in MOOCs to promote and enable participant engagement and completion.
Keywords
Massive open online courses,
Course organisation,
Instructional design,
Learning motivation,
Student motivation,
Objectives,
Online learning,
Professional development,
Teacher education programs,
Multimethod techniques
Publication Date
July, 2016
Citation Information
Gilly Salmon, Ekaterina Pechenkina, Anne-Marie Chase and Bella Ross. "Designing Massive Open Online Courses to take account of participant motivations and expectations"
British Journal of Educational Technology
(2016) ISSN: 1467-8535
Available at: http://works.bepress.com/anne-marie-chase/13/