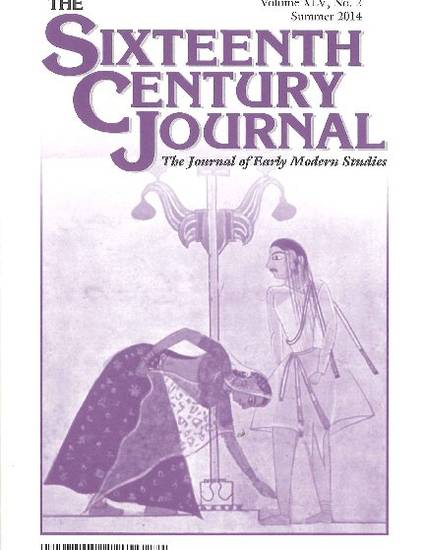 Contribution to Book
Review of The Bible in Shakespeare by Hannibal Hamlin. Oxford: Oxford University Press, 2013.
Sixteenth Century Journal. XLV(No. 2, Summer) (2014)
Abstract
Review of new book on Shakespeare's use of Biblical imagery, allusions, and vocabulary in his dramas.
Publication Date
Summer 2014
Publisher
Sixteenth Century Studies
Citation Information
Vorder Bruegge, Andrew. Review of
The Bible in Shakespeare
, Hannibal Hamlin.
Sixteenth Century Journal
XLV(No. 2, Summer 2014): 491-492. Available at: http://works.bepress.com/andrew_vorder_bruegge/12