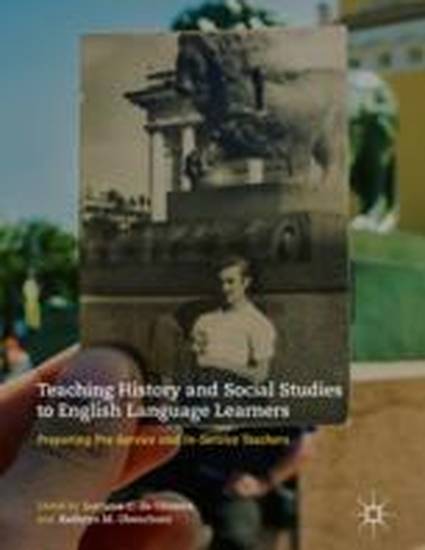 Contribution to Book
Preparing Social Studies and ESOL Teachers for Integrated Language and Content Instruction in Support of ELLs
Teaching History and Social Studies to English Language Learners: Preparing Pre-Service and In-Service Teachers (2018)
Abstract
This chapter presents a compelling case for preparing preservice and in-service social studies as well as ESOL teachers to integrate language and content instruction to offer ELs an entry point into developing conceptual understanding of core content. The chapter is built on a theoretical framework the authors generated for Conceptual Understanding (CU-C3LACI), by fusing the inquiry arc of the college, career, and civic life (C3) and language-based approaches to content instruction (LACI) (de Oliveira, Int Multiling Res J 10:217–231, 2016). Based on an ongoing study of high school social studies co-teaching teams consisting of one ESOL teacher and one social studies teacher, two case studies are included to provide readers with a rich selection of practices the co-teaching teams incorporated in their classes for concept development and attainment. Each case study is built upon lesson observations, interviews with the teachers, and additional artifacts and explores the extent to which the core principles of LACI informed instruction. The chapter concludes with implications for both preservice and in-service teachers to incorporate language-based strategies to increase students' conceptual understanding of the content. The applications section offers strategies on how the chapter may be used with preservice and in-service teachers.
Keywords
collaboration,
coteaching,
language and content integration
Editor
Luciana C. de Oliveira, Kathryn M. Obenchain
Citation Information
Andrea Honigsfeld, Carrie L. McDermott and Kelley Cordeiro. "Preparing Social Studies and ESOL Teachers for Integrated Language and Content Instruction in Support of ELLs"
Teaching History and Social Studies to English Language Learners: Preparing Pre-Service and In-Service Teachers
(2018)
Available at: http://works.bepress.com/andrea-honigsfeld/55/