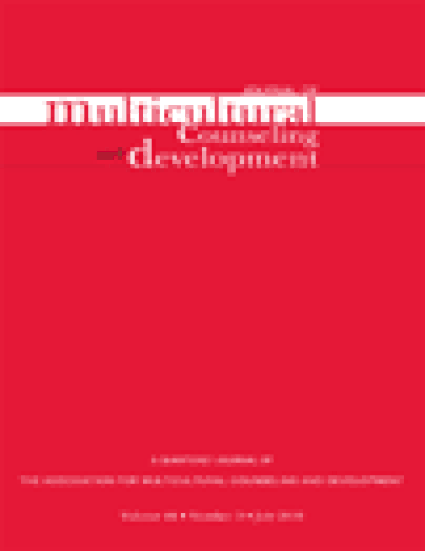 Article
Fieldwork using professional development schools model: Developing social justice advocacy
Journal of Multicultural and Counseling Development (2016)
Abstract
Practicum fieldwork was conducted in an urban high school setting using a Professional Development Schools (PDS) model, with a focus on multicultural and social justice counseling competencies (MSJCC). Interpretative phenomenological analysis was used to analyze the journal responses of 16 counseling students to ascertain MSJCC development during fieldwork. Themes emerged related to multicultural counseling skills, self-awareness, understanding educational inequities, and serving as agents of change. Implications of using a PDS model in counselor training are explored.
Se llevó a cabo un trabajo de campo en práctica clínica en una escuela secundaria usando un modelo de Escuelas de Desarrollo Profesional (PDS, por sus siglas en inglés), con un enfoque en las competencias en consejería multicultural y de justicia social (MSJCC, por sus siglas en inglés). Se empleó un análisis fenomenológico interpretativo para analizar las respuestas registradas de 16 estudiantes de consejería para determinar el desarrollo de las MSJCC durante el trabajo de campo. Surgieron temas relacionados con las habilidades en consejería multicultural, la autoconciencia, la comprensión de desigualdades educativas, y la actuación como agentes de cambio. Se exploran las implicaciones de usar un modelo PDS en la formación de consejeros.
Citation Information
Amy Cook, Megan Krell, Laura A. Hayden, Robert Gracia, et al.. "Fieldwork using professional development schools model: Developing social justice advocacy"
Journal of Multicultural and Counseling Development
Vol. 44 (2016) p. 176 - 188
Available at: http://works.bepress.com/amy_cook/38/