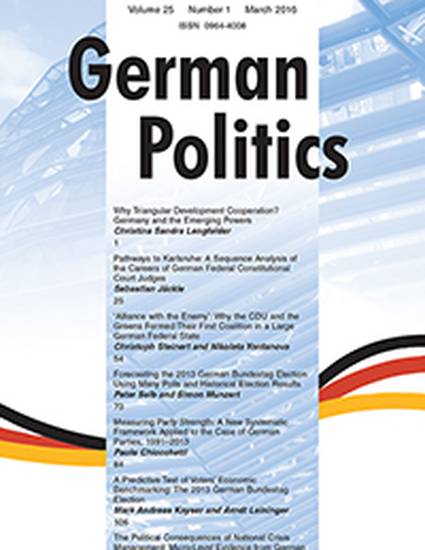 Article
The Mirror has Broken: Increasing Divergence between National and Land Elections in Austria
German Politics (1999)
Abstract
Austrian party politics has involved increasing dissimilarity between national and Länder voting, with the ÖVP now doing much better in Land elections than in national elections, and the SPÖ showing a reverse pattern. This analysis measures dissimilarity and related values both over time and across the Länder. It is shown that there have been three phases in terms of overall dissimilarity. Moreover, the nine Länder are grouped into four clusters based on the national‐Lander variations in voting for each of the two major parties. Such variations are best explained by the more decentralised organisation of the ÖVP.
Publication Date
April, 1999
Citation Information
Amir Abedi and Alan Siaroff. "The Mirror has Broken: Increasing Divergence between National and Land Elections in Austria"
German Politics
Vol. 8 Iss. 1 (1999)
Available at: http://works.bepress.com/amir_abedi/5/