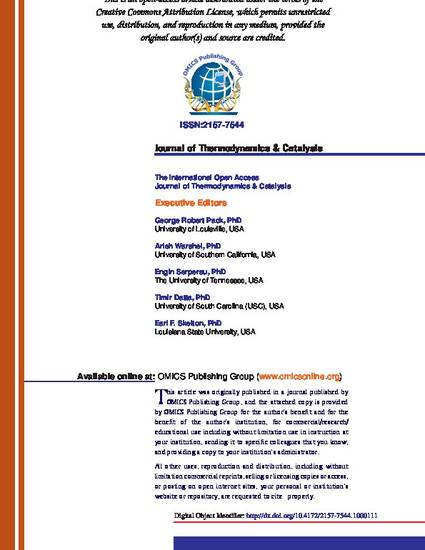 Article
NRTL with Differential Evolution Algorithm Modeling of CO2-MEA-H2O System Equilibria
Thermodynamics & Catalysis (2012)
Abstract
The NRTL electrolyte model has been used to simulate the absorption of carbon dioxide (CO2) absorption by methylethylamine (MEA), using differential evolution algorithm method to regress eNRTL parameters. The model was successfully applied to correlate simultaneously CO2 loading and the different species, the excess enthalpy and the activity coefficients. Excellent results were obtained compared to other regression methods such as Levenberg– Marquardt (LM ) and Simulated Annealing (SA).
Citation Information
Amine Mabli. "NRTL with Differential Evolution Algorithm Modeling of CO2-MEA-H2O System Equilibria"
Thermodynamics & Catalysis
(2012)
Available at: http://works.bepress.com/amine/1/