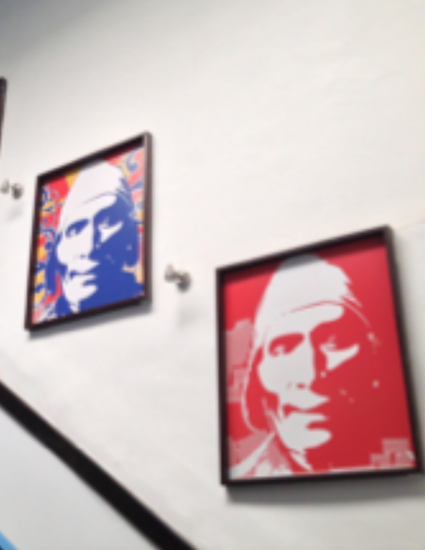 Dissertation
Gestores Andinos: Discursos Culturales en el Cusco Urbano Contemporáneo
(2020)
Abstract
This dissertation analyses the role of early 21st-century cultural agents and initiatives in the construction of a new cultural discourse for the city of Cusco, a city that historically has had a crucial role for identity-building narratives in Peru and the Andean region. While acknowledging the significance that 20th-century scholars had on articulating and defining the concept of cusqueñismo, an Inca- centered cultural imaginary that prompted Peruvians to acknowledge the value of their Indigenous and Andean heritage, my project critically examines the thoughts behind cusqueñismo and thereby argues for less hierarchical and more inclusive approaches to the theoretical understanding of the definition of culture in contemporary Cusco. After exploring the history of the city of Cusco in connection with contemporary cultural aspects that are considered by contemporary cultural agents and public officers, we interview Cusco government officials and cultural agents to discuss the use and situation of culture in the city, placing an emphasis on Quechua language and Indigenous-focused initiatives. We compare Cusco's cultural context with other influential frameworks and practices: Brazil's Ponto de Cultura initiatives, and US/UK theoretical approaches on cultural industries and the creative economy. We conclude by offering recommendations for best practices on promoting a more dynamic cultural ecosystem that ensures the diversity of participants and can forge a more democratic production and consumption of culture.
La tesis
"Gestores Andinos: Discursos Culturales en el Cusco Urbano Contemporáneo"
analiza el papel de los agentes e iniciativas culturales de principios del siglo XXI en la construcción de un nuevo discurso cultural para la ciudad de Cusco, lugar que históricamente ha tenido un papel crucial para las narrativas de construcción de identidad en Perú y la región andina. Luego de reconocer la importancia que los académicos del siglo XX tuvieron en la articulación y definición del concepto de cusqueñismo, un imaginario cultural centrado en los incas que llevó a los peruanos a reconocer el valor de su herencia indígena y andina, mi proyecto examina críticamente los pensamientos detrás del cusqueñismo y, por lo tanto, propone enfoques menos jerárquicos y más inclusivos para la comprensión teórica de la definición de cultura en el Cusco contemporáneo. Después de explorar la historia de la ciudad del Cusco en relación con los aspectos culturales contemporáneos que son considerados por los agentes culturales y funcionarios públicos contemporáneos, entrevistamos a los funcionarios gubernamentales y gestores culturales del Cusco para analizar el uso y la situación de la cultura en la ciudad, haciendo énfasis en lengua Quechua e iniciativas centradas en los indígenas. Comparamos el contexto cultural de Cusco con otros marcos y prácticas influyentes: las iniciativas Ponto de Cultura de Brasil y los enfoques teóricos de Estados Unidos y Reino Unido sobre las industrias culturales y la economía creativa. Concluimos ofreciendo recomendaciones de mejores prácticas para promover un ecosistema cultural más dinámico que garantice la diversidad de los participantes y pueda forjar una producción y consumo de cultura más democráticos.
Keywords
Cultural Policies,
Cuzco,
Peru,
Quechua,
Indigenous Languages,
Creative Economy
Publication Date
Spring April 3, 2020
Degree
Ph.D. in Literary, Cultural and Linguistic Studies
Citation Information
"Gestores Andinos: Discursos Culturales en el Cusco Urbano Contemporáneo" (2020)
Available at: http://works.bepress.com/americo/9/
Creative Commons license
This work is licensed under a Creative Commons CC_BY International License.