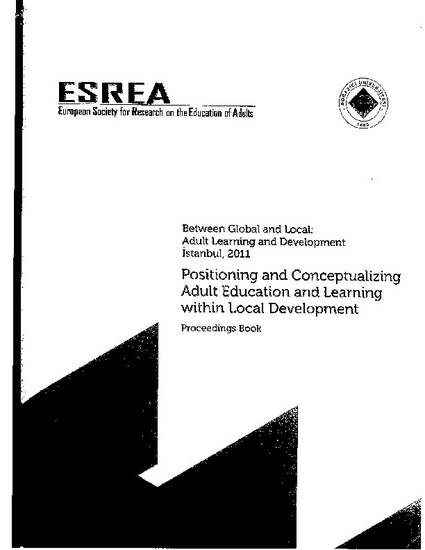 Other
Reclaiming Social Justice: A Position Paper Investigating Competing Representations of Adult Education and Its Purpose in a Neo-liberal World
(2011)
Abstract
The push towards globalization puts the world's wealth in the hands of only a few, creating political and social discourses that lead to competing representations of adult education and its purpose.In this paper, we argue that neo-liberalism has had divergent effects on the conceptualization and practices of adult education, fostering conflicting ideologies and practices of human resource development and social justice. We charge adult educators to reclaim social justice as the purpose of adult education, establishing a force of transformation and communication that calls for a new social order of collectivism, justice, and democracy
Publication Date
April, 2011
Citation Information
Davis, C. A., and Sodano, K. (2011, April 28-30). Reclaiming social justice: A position paper investigating competing representations of adult education and its purpose in a neo- liberal world. In Unluhisarcikli, O., Guvercin, G., Seckin, O., and Sabirli, I. (2011).
Between Global and Local: Adult Learning and Development, Positioning and Conceptualizing Adult Education and Learning within Local Development Proceedings Book.
(pp. 84-94). Istanbul, Turkey: Bogazici University Press.