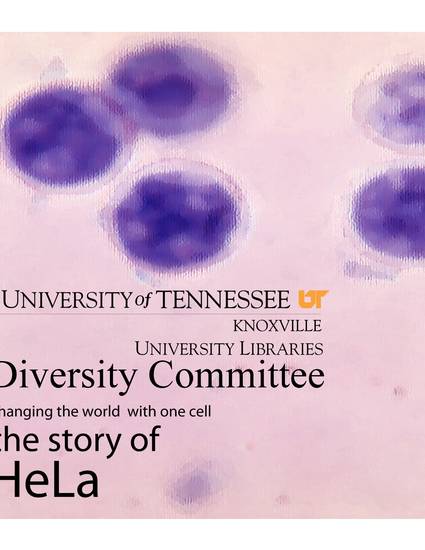 Presentation
Changing the world with one cell: The story of HeLa
University of Tennessee Libraries Diversity Committee (2011)
Abstract
Poster Created for the Diversity Committee Fall 2011 Culture Corner featuring The Immortal Life of Henrietta Lacks. Henrietta Lacks' cell culture spawned changes in medicine, science, ethics, society and the world. This Semester's Culture Corner features selections from UT Libraries collection that highlight the areas effected by this one human and her immortal cell.
Keywords
hela,
lacks,
genetics,
cell culture,
social change,
diversity,
medical ethics,
african american culture,
african american history,
University of Tennessee Libraries,
Diversity Committee
Publication Date
Summer August, 2011
Citation Information
Allison Roberts. "Changing the world with one cell: The story of HeLa"
University of Tennessee Libraries Diversity Committee
(2011)
Available at: http://works.bepress.com/allison_roberts/16/