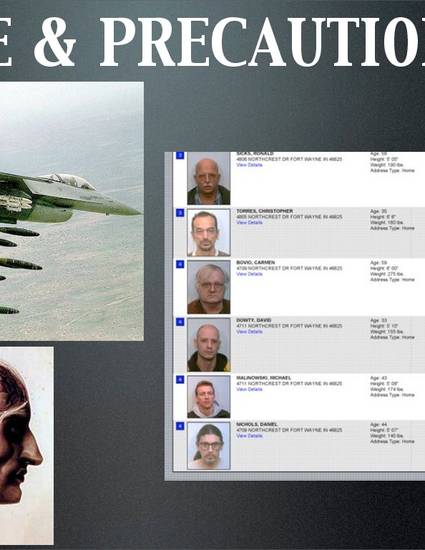 Presentation
Crime and Precaution
(2009)
Abstract
Precautionary logic and risk assessments can be associated with counter terrorism, criminal profiling, and the management of high risk individuals/ groups. Overall, risk precautionary logic and risk assessments can be framed using the Ban-opticon concept identified by Bigo, though panopitic elements do exist when discussing concepts of surveillance. The Ban opticon framework has 3 major concepts: (a) Criminal profiling, (b) the management of movement and (c) exceptionalism.
Both precautionary logic and risk assessments are associated with the profiling of harms and threats, the management of individual or group movement, and both are used to provide qualitative and quantitative rationale for exercising exceptionalism/ by-passing legislation such as surveillance laws.
Precautionary logic can be seen as a assessment that is based on experiences, intuition, suspicion and heuristics, where risk assessments can be seen as assessments based on concept profiles such as geography, finances, mentality, behavior, social binding, crime mapping and typologies. However, both strategies aim to identify, predict and proactively safe guard.
Keywords
Crime,
Insecure,
World,
Richard Ericson,
Crime in an insecure world,
Risk assessments,
counter law,
precautionary logic,
neo liberal culture,
McCulloch,
Pickering,
profile,
profiling,
Heberton,
Seddon,
prediction,
ban opticon,
panopticon,
criminal,
terrorist,
identity,
identities,
suspicion,
preemptive crime control,
clinical,
statistical,
personality dimensions,
cognitive process
Citation Information
Allen Gnanam. "Crime and Precaution" (2009)
Available at: http://works.bepress.com/allengnanam/13/