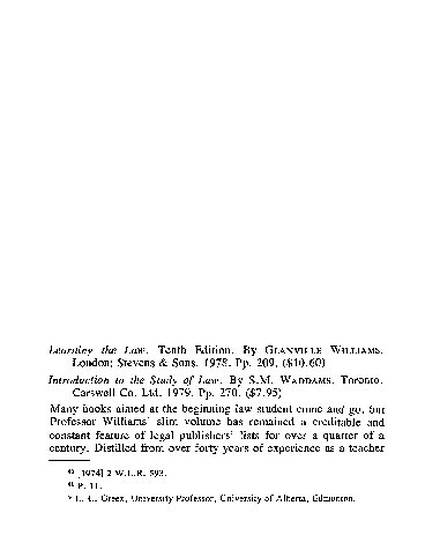 Article
Book Review: Learning the Law, Tenth Edition, by Glanville Williams; Introduction to the Study of Law, by S. M. Waddams
Canadian Bar Review. Volume 58, Number 1 (1980), p. 246-248.
Document Type
Book Review
Publication Date
1-1-1980
Creative Commons License
Creative Commons Attribution-Noncommercial-No Derivative Works 4.0
Citation Information
Hutchinson, Allan C. "Book Review: Learning the Law, Tenth Edition, by Glanville Williams; Introduction to the Study of Law, by S. M. Waddams."
Canadian Bar Review
58.1 (1980): 246-248.