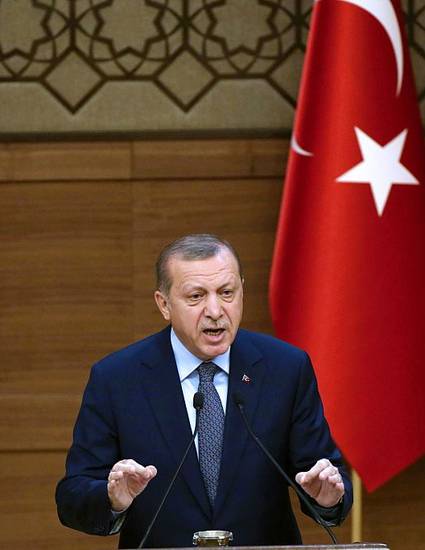 Other
Turkey: Paving the path for Erdogan's autocratic rule
(2017)
Abstract
Turkey's parliamentary commission recently cleared the path for constitutional amendments to 
extend the powers of the president
, signaling the 
autocratic direction
 that current President Recep Tayyip Erdogan wants to take the country, a direction that was long suspected and feared by many. A final vote on the bill is expected early this year.
Although after a short-lived period of economic prosperity, a decline in freedom and democracy along with an increase of human rights violations became evident during his administration, the country's struggles had 
started long before Mr. Erdogan
 came to power in 2003. To really understand the fragility of her democracy, one has to put into perspective the environment in which the country was first founded by the visionary 
Mustafa Kemal Atatürk
 in 1923 and the (lack of democratic) developments that occurred since.
Publication Date
Winter January 9, 2017
Citation Information
Alev Dudek. "Turkey: Paving the path for Erdogan's autocratic rule" (2017)
Available at: http://works.bepress.com/alev_akbulut/18/