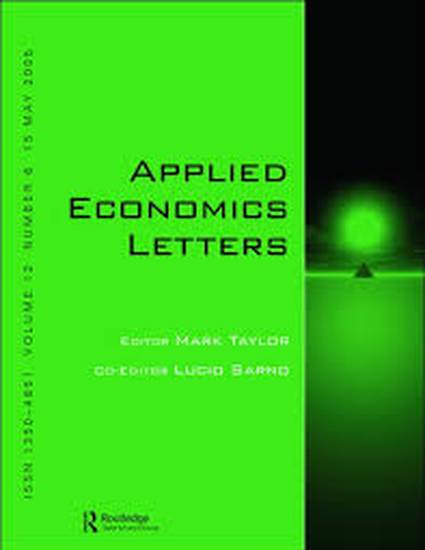 Article
Comparing the employment-output elasticities of migrants and nationals: the case of the Gulf Cooperation Council
Applied Economics Letters (2016)
Abstract
Many countries have large or increasing migrant populations. We estimate the elasticity of private-sector employment to nonoil GDP for nationals and migrants using a Seemingly Unrelated Error Correction (SUREC) model. We use data from the Gulf Cooperation Council (GCC) countries, which have a particularly large share of foreign workers. Our results indicate that the employment response is statistically significantly lower for nationals, who have an estimated short-run elasticity of only 0.15 and a long-run response of 0.7, than for migrants, where the short- and long-run elasticities are 0.35 and almost unity. Lower elasticities could signal higher labour market adjustment costs. In the context of low oil prices, forecasts imply a significant jobs shortfall for nationals in the coming years.
Keywords
Employment elasticities,
labour market adjustment costs,
GCC,
Gulf Cooperation Council,
migrants
Publication Date
Fall 2016
Citation Information
Alberto Behar. "Comparing the employment-output elasticities of migrants and nationals: the case of the Gulf Cooperation Council"
Applied Economics Letters
(2016)
Available at: http://works.bepress.com/alberto_behar/49/