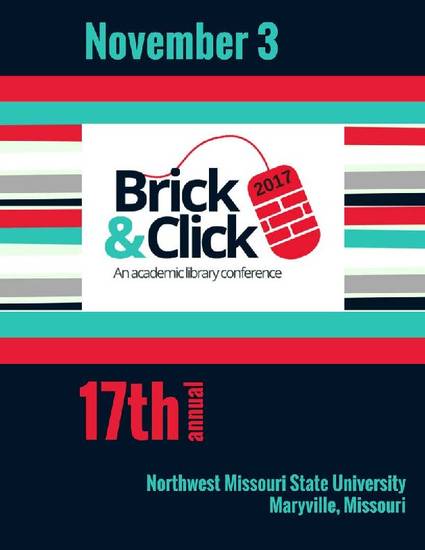 Other
Collections Decoded: Reflections and Strategies for Anti-racist Collection Development (Conference Proceedings)
(2017)
Abstract
Operating from three distinct but interlocking perspectives, this session will cover the lived experiences of three librarians (Black woman archivist, a White woman anti-racist public librarian, and a Black woman academic librarian) navigating collection development and collection development policies in a profession that is 85.2% White. This program will also provide strategies for accomplices and white librarians to support their colleagues and implement anti-racist collection development strategies at their institutions.
Keywords
collection development,
strategies,
anti-racist librarianship
Publication Date
Fall November, 2017
Citation Information
Conner-Gaten, Aisha, Tracy Drake, and Kristyn Caragher. "Collections De-coded: Reflections and Strategies for Anti-Racist Collection Development." Brick and Click: an academic library conference, 3 November 2017, Northwest Missouri State University, Maryville, MO, edited by Frank Baudino, Kathy Hart, and Carolyn Johnson, Northwest Missouri State University.
Creative Commons license
This work is licensed under a Creative Commons CC_BY-NC-SA International License.