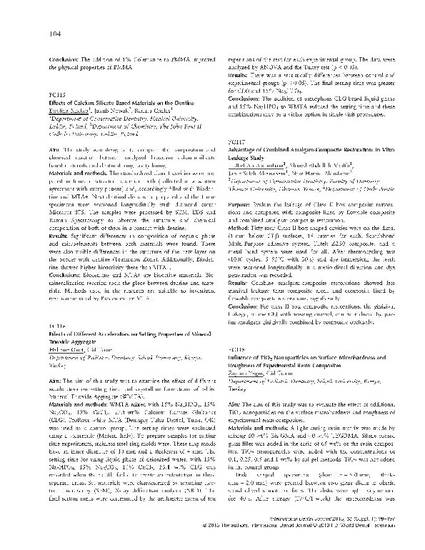 Article
Advantage of Combined Amalgam-Composite Restoration: In Vitro Leakage Study
International Dental Journal (2013)
Abstract
Purpose: Evalute the leakage of Class II box composite restorations and compared with composite lined by flowable composite and combined amalgam-composite restoration. Method: Fifty-four Class II box shaped cavities were on the distal (1 mm below CEJ) surfaces, 18 cavities for each. Scotchbond Multi-Purpose adhesive system, Filtek Z250 composite, and a metal band system were used for all. After thermocycling test (1000 cycles, 5–55°C with 30 s) and dye immersion, the teeth were sectioned longitudinally in a mesio-distal direction and dye penetration was recorded. Results: Combine amalgam-composite restorations showed less gingival leakage than composite alone and composite lined by flowable composite restorations, significantly. Conclusion: For class II box composite restorations, the ginigival leakage, below CEJ with missing enamel, can be reduced by pacing amalgam ginigivally combined by composite occlusaly.
Citation Information
Ahmed A. Madfa. "Advantage of Combined Amalgam-Composite Restoration: In Vitro Leakage Study"
International Dental Journal
Vol. 63 Iss. (Suppl 1): (2013)
Available at: http://works.bepress.com/ahmed_madfa/10/